Getting to Know Black Filmmakers in America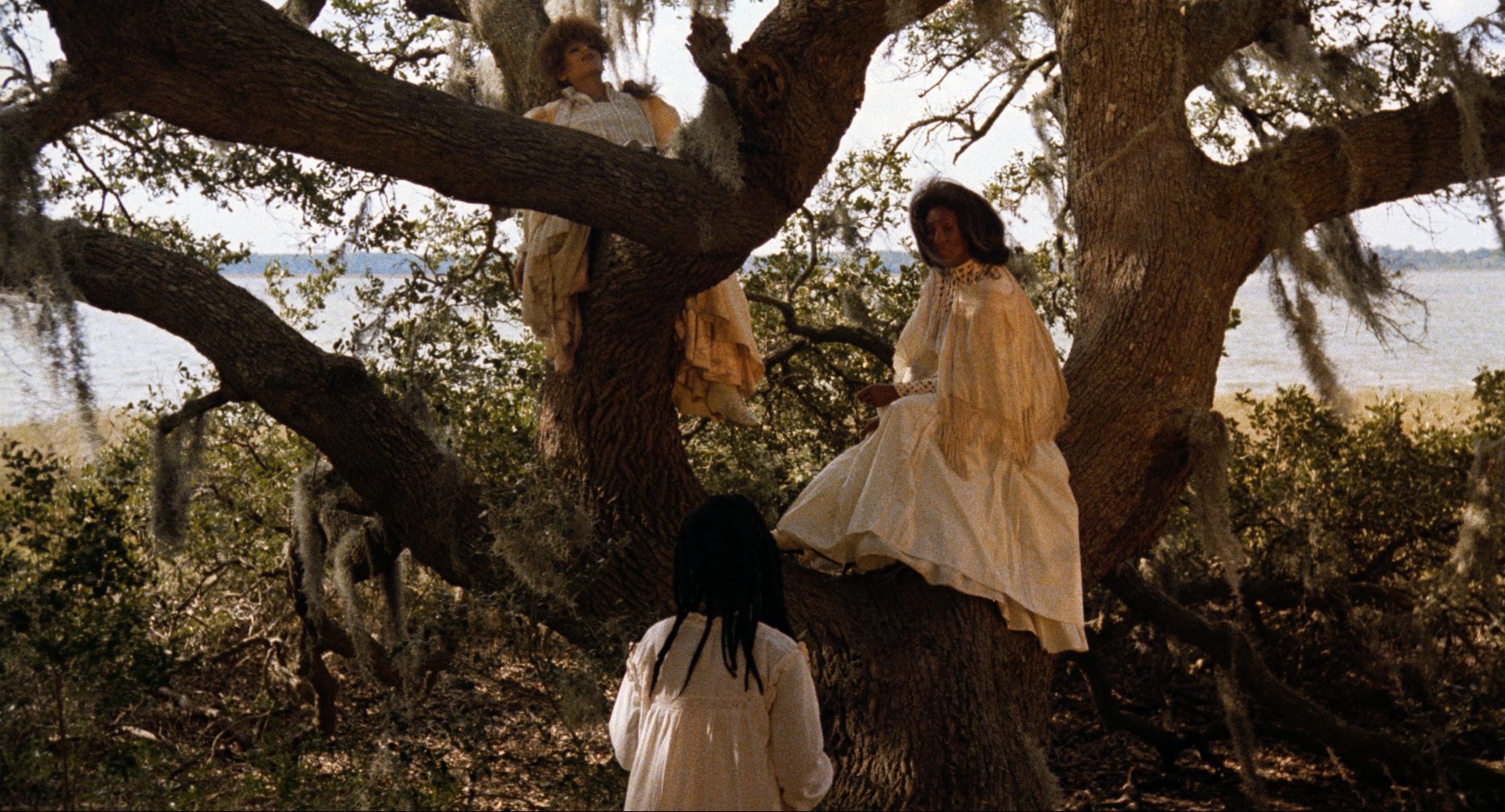 It seems a particularly important time to be celebrating Black History Month in America. I don't have to tell you why (please, don't make me tell you why). In doing that this year, I decided to shift the focus away from icons of the past (though you'll see the mark of history in every work within this post) and shine a lens on the black filmmakers working right now.
Who are the black filmmakers currently working in our film industry?
Some are studio directors. Others independent writer/directors. Interestingly, many are working with and employing each other. All are doing not just good work, but great work. And despite the general notion that black stories do not attract audiences or the money that comes with them, many (if not most) of those on this list prove that myth absolutely false.
This list isn't exhaustive, but it's a start. Rather embarrassingly, I haven't watched every film on this list (or even the majority). Like you, and almost everyone else, I watch what is most easily accessible. That's usually whatever my local Regal is playing on cheap Tuesday, or whatever Netflix suggests I might like next. It's also usually something by a well-known, white male director - because that's what's marketed to us. That's a shame.
But it's okay. Because we can change it. If there's anything helpful I can do as a white American, it's actually watch the work of black filmmakers working in this country. So, perhaps we can start together. Maybe we can forego our Netflix suggestions and search  for one of these titles; maybe the algorithm will eventually pick up on it; maybe it'll actually change what we're regularly watching.
10 Black Filmmakers Whose Work You Can Watch NOW
What follows is a list of directors, a short biography, and the project they're currently working on. A list of films by each filmmaker that you should start with. Finally, a trailer to help you pick something to watch tonight.
Sound good? Let's get to it.
Gina Prince-Bythewood
I've written about Prince-Bythewood's film Beyond the Lights (an excellent choice for a February romance), and her Love & Basketball was a another romance classic when I was growing up. Her latest project is as creator of Fox drama Shots Fired starring Sanaa Lathan. The show premieres March 22nd.
Start with:
Love & Basketball (2000) - writer/director
The Secret Life of Bees (2008) - writer/director
Beyond the Lights (2014) - writer/director
Justin Simien
Justin Simien is getting a lot of (well-deserved) attention for his first feature film Dear White People, which won the U.S. Dramatic Special Jury Award for Breakthrough Talent at the 2014 Sundance Film Festival. His latest effort is a Netflix series inspired by the same film - with fellow African-American filmmakers Barry Jenkins and Tina Mabry slated to direct episodes. The show is set to premiere on April 28th.
Start with:
Dear White People (2014) - writer/director
Tina Mabry
Mabry is a USC grad who's been writing and directing film since 2005. She hails from Tupelo, Mississippi and her feature film debut, Mississippi Damned was inspired by her own life. You'll be able to see her latest work on Netflix, as a director on Justin Simien's Dear White People.
Start with:
Itty Bitty Witty Committee (2007) - writer
Mississippi Damned (2009) - writer/director
Queen Sugar episodes "Give Us This Day" and "Far Too Long,"  (2016) - writer/director
An American Girl Story - Melody 1963: Love Has to Win (2016) - director
Kasi Lemmons
If you're a horror movie addict (me), you'll recognize Kasi from roles in The Silence of the Lambs (1991) and Candyman (1992). She's been writing and directing work since 1996. You can see her latest work as a director on Gina Prince-Bythewood's Shots Fired.
Start with:
Eve's Bayou (1997) - writer/director
Talk to Me (2007) - director
Black Nativity (2013) - writer/director
Rick Famuyiwa
Another graduate of USC, Rick Famuyiwa is Nigerian-American, and made a name for himself with 1999's The Wood, starring Omar Epps and Taye Diggs. The film grossed over $25 million dollars at the U.S. box office for producer MTV films. His next project is an untitled "coming-of-age" tv movie, currently in pre-production.
The Wood (1999) - writer/director
Brown Sugar (2002) - writer/director
Talk to Me (2007) - writer
Dope (2015) - writer/director
Confirmation (2016) - director
Barry Jenkins
Barry Jenkins is a fellow FSU film school alum from Miami Florida. His first feature film, Medicine for Melancholy, was made on an absolutely minuscule budget ($15,000?!) and nominated for three Independent Spirit Awards. His current film, Moonlight, is one of the biggest independent film sensations ever to hit the Oscars (it's nominated for 8) - completed on a budget of about $1 million. Jenkins adapted the screenplay from a play by Tarell Alvin McCraney, In Moonlight Black Boys Look Blue. Jenkins' next projects include directing an episode of Justin Simien's Dear White People, and directing one of the stories in the adaptation of Will Eisner's A Contract With God.
Start with:
Medicine for Melancholy (2008) - writer/director
Moonlight (2016) - writer/director
Julie Dash
If there was a mother of contemporary black feminist filmmaking, Julie Dash might be it. Her work as an auteur was cemented in the iconic Daughters of the Dust (Beyonce borrowed heavily from the visuals for her work, Lemonade). I first encountered her work in a women's studies class through her student film Illusions, one of the few short films I really love. Now in her 60s, Dash's latest project is a documentary about Vertamae Smart-Grosvenor - "writer, culinary anthropologist, actor, griot, broadcast journalist, grandmother, and citizen of the world." See the trailer below.
Start with:
Illusions Short Film (1992) - writer/director
Daughters of the Dust (1991) - writer/director
The Rosa Parks Story (2002) - director
Travel Notes of a Geechee Girl (2017) - documentarian
George Tillman, Jr.
I first encountered George Tillman, Jr.'s work in the early 2000s, watching Soul Food, with Vanessa Williams and Vivica A. Fox. He's gone on to direct big name Hollywood projects, and most recently worked as a director on Luke Cage and This is Us. His next project is an announced biopic on Miles Davis.
Start with:
Soul Food (1997) - writer/director
Men of Honor (2000) - director
Notorious (2009) - director
The Inevitable Defeat of Mister & Pete (2013) - director
Dee Rees
Dee Rees made recent headlines for her role in a conversation about women and feminism in Hollywood (the one where Salma Hayek seems to talk over Jessica Williams, and Cat Cora doesn't seem to understand intersectionality...), but she's been at work in the industry since 2005. Her latest feature, Mudbound, had a January 2017 release. She also lent her directing talents to the ABC mini-series When We Rise, a chronicle of the gay rights movement in America.
Eventual Salvation (2008) - documentarian
Pariah (2011) - writer/director
Bessie (2015) - writer/director
Mudbound (2017) - writer/director
When We Rise TV Series (2017) - director
Ava Duvernay
Everyone knows Ava Duvernay - or so I tell myself as I write this list and save the inspirational woman of the year (I'm already calling it) for last. But maybe you don't. Or maybe you don't know just how long her career has already spanned. Although you probably know her best for directing Selma (for which she was somehow snubbed a Best Directing nomination, while the film as nominated for Best Picture), Duvernay has been working in the industry for years - as a publicist long before she took up directing. Her current project, an adaptation of A Wrinkle in Time (about which I could not be more excited) is in post-production and slated for release next year (she's also on the cover of next month's Essence magazine).
Start with:
My Mic Sounds Nice: The Truth About Women in Hip-Hop (2010) - documentarian
I Will Follow (2010) - writer/director
Middle of Nowhere (2012) - writer/director
Selma (2014) - director
Queen Sugar TV Series (2016) - creator/writer/director
13th (2016) - documentarian
---
Which of these films have you seen?
Are there black filmmakers I've left off that you'd recommend I start watching? What are you planning to watch in honor of Black History Month? Let me know your thoughts in the comments.
SaveSave